Shamanism is the oldest universal healing practice 
What is Shamanism and why learn about it?
Shamanism is the oldest universal, cross-cultural healing practice and tradition of mankind. Shamanism has been practised across the world for thousands of years and despite slight differences in specific practices between cultures, there are remarkable similarities when you compare the practice between countries and cultures.
Shamanism is a living practice and evolves and changes over time. It is just as relevant today in our modern world as it was back in time with indigenous people living in hunter gatherer societies.
Shamanism is a true path of direct revelation. What this means is that there is no middle man. There are no rules or dogma to strictly adhere to – you get a personal and direct experience of shamanism as you practice it. Yes, there are guidelines and there is advice on practising safely but unlike organised religion, there is no intermediary between you and the helping spirits. You have direct and totally personalised experience of the non-ordinary reality each time you journey.
Shamanism is, in a nutshell, the art of connecting deeply to nature. As a human being you are not separate from nature – you are an intrinsic part of nature. This is something that modern man has forgotten. We often see ourselves as separate from the natural world and we do not recognise that we are deeply connected and form part of this world. When we learn to connect to the earth and nature, we learn to connect to ourselves. We learn to recognise that when we harm the earth, we harm ourselves.
Think about this, there was such an out-pouring of grief, anger and angst about the fires in the Amazon – the lungs of our planet. Such grief about the loss of life in the Australian bush fires – the suffocating smoke, the damage to our planet's lungs … and now we face a global pandemic – a virus that attacks our human lungs. This is not a coincidence.
From a Shamanic point of view everything is connected and everything has a spirit – everything is alive. From a quantum physics point of view, everything is energy. The energy behind our emotions is powerful. Our thoughts become things. Our emotional energy can heal or harm. We have a total responsibility to each other as interconnected human beings to deeply remember who we are and why we are here. We need to remember our connection to the earth and recognise our responsibility to protect nature, and therefore protect ourselves.
This global pandemic is shifting perspectives. People are beginning to wake up and realise that clean water, fresh air and good health is the most important thing – not consumerism, capitalism and the incessant drive for more material wealth.
Shamanism is a way of life. Shamanic practice allows you to connect with yourself in the most profound way possible. You learn to journey to non-ordinary reality, to form relationships with the helping spirits all around you so that you can heal yourself and others.
From a Shamanic point of view, illness is caused by spiritual imbalance, loss of power, soul loss and intrusions. The Shamanic Practitioner can journey for assistance in resolving these issues and through ceremony and healing practice can restore lost power, lost soul fragments, remove intrusions and help to restore balance to mind, body and spirit.
Shamanic Practitioners work from sacred space, using drums, rattles and other tools to enter the dream-time or non-ordinary reality. They work with helping spirits such as Power Animals, the elements, nature spirits and Ancestral Guides to understand how to restore balance.
Whilst we modern practitioners do not practice in the same way as our ancestors did, we use the power of Shamanic practice and adapt the ceremonies and rituals to fit in with our modern way of life. This is why Shamanism is so important now – it evolves and adapts to meet the needs of the community. We need it more than ever now.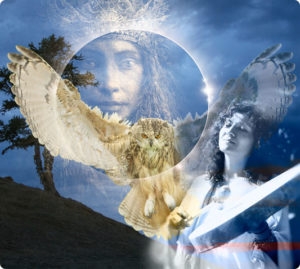 Introductory Morning Workshop
If you would like to find out more about Shamanism why not join me for a morning workshop on Saturday 19th September 2020 from 10am to 1pm.
We will cover the concepts of Shamanism and this workshop will help you discover if the in person Medicine Wheel course, which leads to certification as a Shamanic Practitioner, is for you.
This in person workshop is just £25 and advance booking is essential.
Can't wait until September? Then why not check out the 6 module online Introductory Course – all the details are below.
Introduction to Shamanism - 6 Module Online Course
In a new 6 part online training series I will covered the following concepts:
This module will explore the concept of Shamanism and show you how to move out of normal day to day concerns so you can enter into a sacred space for healing and ceremonial work. The power of your words and intentions will be looked at and together we will undertake a guided journey where you can learn to create your own sacred sanctuary in non-ordinary reality and then draw on this to bring about an altar space in your physical reality.
This online course features the class recordings from live sessions in May 2020
The investment for this course is £39. You can join via the online course hub here.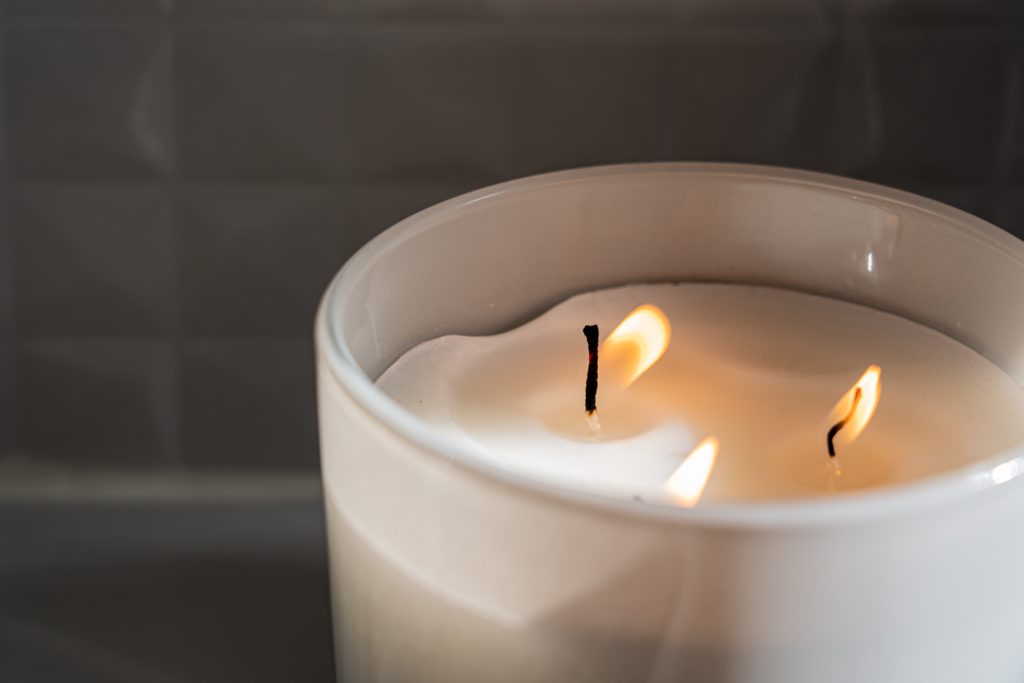 NEW Online Shamanic Practitioners Course - COMING SOON!
Based on the in person Medicine Wheel Course
This online course assumes the following prerequisites have been met: You have taken the Introduction to Shamanism 6 Week Online Course and/or you have a good basic understanding and working knowledge of:
Undertaking a Shamanic Practitioner Course means you are ready and willing to work on your own self healing, practice the exercises and learn from your Shamanic Guides in order to bring this ancient healing art to life, so you can work in your community to help yourself and others.
Learning online is just as effective as learning in person provided you are willing to show up for yourself and join in with the class, the community and the practical exercises.
You will need Internet access to enable you to access the course. Classes will be delivered by video and the course platform is hosted via a secure website where you can download the class materials, workbooks and resources.
More information will follow once the online course is ready.
Within the course platform you will have your own log-in which will give you access to the course materials. Each module will be released weekly and will contain:
Rocks n Rituals is an approved and accredited IPHM training provider. This means that our courses in Reiki, Crystal Healing, Shamanism and Tarot are accredited and you can apply to become a member of the International Practitioners of Holistic Medicine body and get discounted insurance if you wish to practice professionally after taking our courses.
To register your interest for this course please email me (debibarr@rocksnrituals.co.uk) with your name, contact email address and details of how you meet the pre-requisites for this course.
In Person Shamanic Medicine Wheel Course - Practitioner Training
A Journey Through the Medicine Wheel – Shamanic Practitioner Training
10 Monthly Saturday Workshops 10am to 4pm from January 2020 – October 2020 *
£50 per person per workshop (£500 in total across 10 months)
The medicine wheel is the basis for the healing journey of many indigenous cultures around the world. The healing journey starts in the South and ends in the East and is held by the Heavens and Earth, above and below. Great Spirit (all that is), is found everywhere – in the Earth, in the animals and creatures, in the stones, in the plants and in us. Shamanic Practice is about developing a deep reverence and respect for all things.
We traverse the medicine wheel in a spiral with no beginning and end – the concept of line time is lost and we realise increasing levels of awareness and joy as we go through the cycles of life in line with the Medicine Wheel.
When we engage the Medicine Wheel as healing journey we are engaging more than a set of practical tools that we bring to our Western perception. What we are really engaging is a whole world view that is rooted in a different mythology than that of the West, and that is of critical importance at this time.
It is through the Medicine Wheel that we heal not only our own wounds, traumas, limiting beliefs, fears, and personal mythology, but that we heal the fundamental underlying myths of our culture and the nature of our relationship with the Earth and all of our relations.
This course will take you on a journey through the Medicine Wheel and runs over a 10 month period to provide adequate time to integrate each month's lessons into your daily life. It requires discipline and commitment and should not be undertaken lightly, as these insights and tools will change your life and your perception of your place in the universe.
The course also includes transmission of the Munay Ki rites. The prophecies of the ancient Americas speak about a period of great transformation, and foretell of a new human appearing on the planet – persons of wisdom and power who live free of fear and abide in their eternal nature, Homo luminous.
The Rites of the Munay-Ki transform and upgrade your luminous energy field. They are energetic transmissions that heal the wounds of the past-the karmic & genetic programs and beliefs you inherited. They reinform your DNA, enabling you to grow a new body that ages, heals, and dies differently.
The rites of the Munay-Ki were brought to the West by Dr. Alberto Villoldo, distilled from his work as a medical anthropologist with the high shamans of the Amazon and Andes.
Each month we will meet from 10am to 4pm. We will open sacred space together and during each workshop we shall be on Shamanic Time. The workshop will have a plan and structure but the content may vary depending on guidance from Spirit. Detailed notes will be provided for you at each class.
Workshops will involve discussion, journeying and practical elements. There will be a short lunch break – please bring your own food and snacks. Tea, Coffee & Water will be provided free of charge.
Places are strictly limited to a maximum of 10 students so booking is essential. You must attend all sessions in order to gain your certification as a Shamanic Practitioner.
As the course progresses you will gather the tools needed to form your own "mesa" (healing bundle). You will then use these tools in your own healing practice and during house clearances and property blessings.
Follow on training for former students of The Medicine Wheel Shamanic Practitioner Course
Students who have completed the Medicine Wheel course in 2019 and 2020 will be invited to attend 'Deepening your Shamanic Practice' workshops in 2021.  Course details will be released shortly.
Embarking on a Shamanic path is not for everyone, which is why it is recommended that you attend an Introductory session or speak to Debi before committing to this course.
Please ensure you add debibarr@rocksnrituals.co.uk to your contacts or safe senders list to avoid Debi's confirmatory response ending up in your junk folder. If you have not received a reply within 48 hours please check your spam and junk folders and if you cannot find her response please contact her on 0772 960 0085.
The total course fee is £500, payable in 10 x £50 instalments, £50 at each workshop. All workshops will run on the first Saturday of each month (where possible) in the Bangor area, from 10am to 4pm. Confirmation of the venue will be provided once numbers are confirmed.
It is a prerequisite that you attend the Introduction to Shamanism 2 hour workshop or talk to Debi about your wish to train in Shamanic Practice before embarking on this 10 month course.
We usually respond within 24 hours